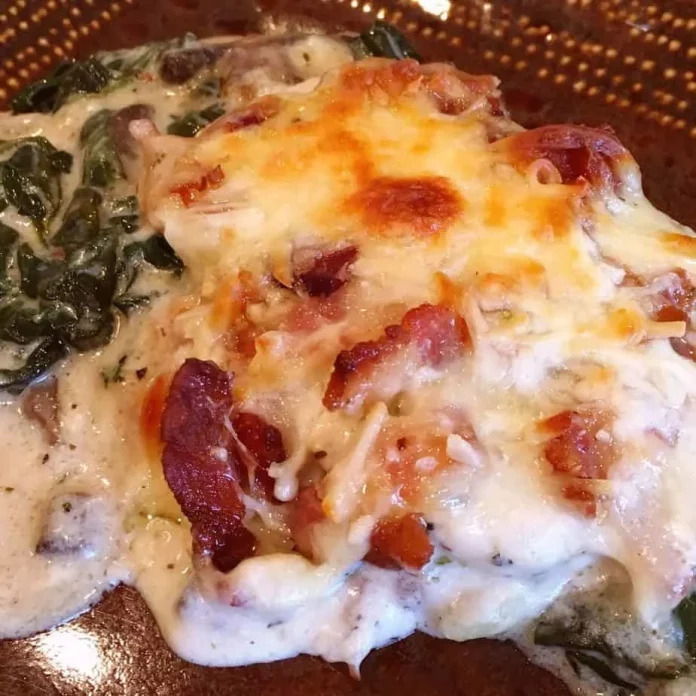 Creamy Tuscan Chicken is a delicious and easy-to-make meal that is bursting with flavors of garlic, sun-dried tomatoes, and baby spinach. This dish is made with tender chicken breasts that are simmered in a creamy tomato sauce and served over a bed of pasta or mashed potatoes. Here is a simple recipe for making Creamy Tuscan Chicken:
Ingredients:
4 boneless, skinless chicken breasts
Salt and black pepper, to taste
2 tablespoons olive oil
4 cloves garlic, minced
1 cup chicken broth
1 cup heavy cream
1/2 cup sun-dried tomatoes, chopped
1 cup baby spinach
1/4 cup freshly grated Parmesan cheese
Cooked pasta or mashed potatoes, for serving
Instructions:
Season the chicken breasts with salt and black pepper on both sides.
In a large, deep skillet, heat the olive oil over medium heat. Add the chicken breasts and cook until golden brown on both sides, about 3-5 minutes per side. Remove the chicken from the skillet and set it aside.
Add the garlic to the skillet and cook until fragrant, about 1 minute. Add the chicken broth and bring it to a boil.
Reduce heat to low and add the heavy cream, sun-dried tomatoes, and baby spinach to the skillet. Stir to combine.
Return the chicken breasts to the skillet and spoon the sauce over the chicken. Simmer until the chicken is cooked through, about 5-7 minutes.
Sprinkle the Parmesan cheese over the chicken and sauce. Serve hot over a bed of cooked pasta or mashed potatoes.
This Creamy Tuscan Chicken is a delicious and satisfying meal that is perfect for busy weeknights or for entertaining guests. The creamy tomato sauce and the tender chicken make a perfect pairing, while the sun-dried tomatoes and baby spinach add a burst of flavor to the dish. Enjoy!