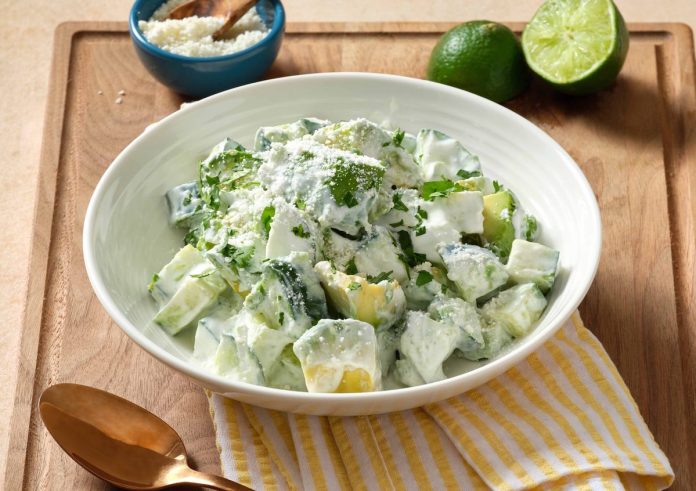 Cucumber and avocado are a delightful combination in a salad, providing a fresh, crisp crunch with a creamy, velvety texture. When paired with a tangy dressing, this simple salad makes a delicious and healthy side dish that complements any meal. Whether you're looking for a light lunch option or a fresh and flavorful side dish, this Tangy Cucumber and Avocado Salad is a crowd-pleaser.
Recipe: Ingredients:
2 large cucumbers, sliced
2 ripe avocados, diced
1 red onion, thinly sliced
2 tablespoons of freshly squeezed lime juice
2 tablespoons of extra-virgin olive oil
Salt and pepper to taste
Fresh cilantro for garnish (optional)
Instructions:
In a large bowl, combine the sliced cucumbers, diced avocados, and thinly sliced red onion.
In a small bowl, whisk together the lime juice, olive oil, salt, and pepper.
Pour the dressing over the cucumber and avocado mixture and toss to combine.
Let the salad sit for 5 minutes to allow the flavors to meld.
Serve the salad, garnished with fresh cilantro if desired.
Note: You can adjust the dressing to your liking by using more or less lime juice, olive oil, salt, and pepper. If you prefer a sweeter dressing, you can add a drizzle of honey to the dressing before serving. You can also add additional ingredients to the salad, such as cherry tomatoes, crumbled feta cheese, or chopped nuts, to enhance the flavor and texture.