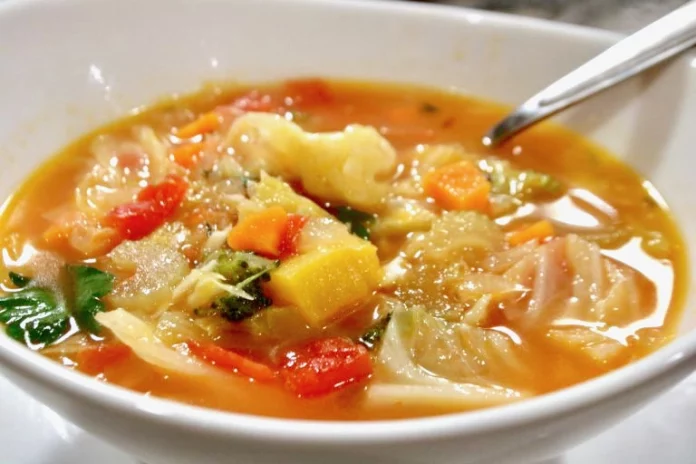 Cabbage soup is a classic dish that's known for its nourishing properties and simple, comforting flavor. The Healing Cabbage Soup is a twist on this classic recipe that's packed with nutrient-rich ingredients to support a healthy and balanced diet. With its blend of colorful vegetables, wholesome broth, and flavorful spices, this soup is a delicious and comforting way to support your overall well-being.
Recipe: Ingredients:
1 large head of green cabbage, chopped
2 large carrots, chopped
2 celery stalks, chopped
1 large onion, chopped
4 garlic cloves, minced
2 cans of diced tomatoes
8 cups of vegetable or chicken broth
2 teaspoons of dried thyme
1 teaspoon of dried basil
Salt and pepper to taste
Fresh parsley for garnish (optional)
Instructions:
In a large pot, sauté the chopped onion and garlic in a bit of olive oil over medium heat until softened, about 5 minutes.
Add the chopped cabbage, carrots, celery, tomatoes, broth, thyme, basil, salt, and pepper to the pot and bring the mixture to a boil.
Reduce heat and let the soup simmer until the vegetables are tender about 30 minutes.
Serve the soup in bowls and garnish with fresh parsley if desired.
Note: You can use any type of broth that you prefer, such as chicken, vegetable, or beef. You can also add additional vegetables like zucchini, bell peppers, or sweet potatoes to make the soup more nutrient-dense. You can also adjust the seasonings to your taste, using more or less of the herbs and spices as desired.