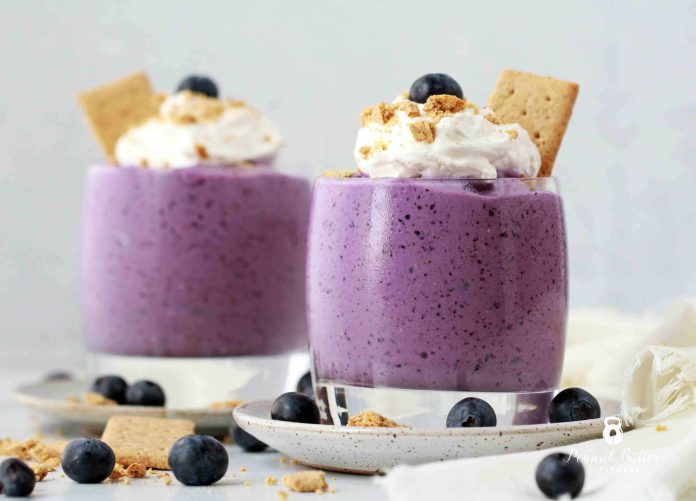 A Blueberry Cheesecake Protein Shake is a delicious and nutritious way to start your day or fuel your workout. This shake combines the sweet and tangy flavors of blueberries and cheesecake with the added benefit of high-quality protein to help you feel satisfied and energized. Here's a simple recipe for a Blueberry Cheesecake Protein Shake:
Ingredients:
1/2 cup fresh or frozen blueberries
1 scoop vanilla protein powder
1/4 cup low-fat cream cheese, softened
1/2 teaspoon vanilla extract
1/2 cup unsweetened almond milk
1/2 cup ice
1-2 tablespoons honey, to taste
Instructions:
Add the blueberries, protein powder, cream cheese, vanilla extract, almond milk, ice, and honey to a blender.
Blend on high until smooth and creamy, about 30-60 seconds.
Pour the shake into a glass and enjoy immediately.
This protein shake is a delicious and convenient way to get a boost of protein and satisfy your sweet tooth at the same time. You can customize the recipe to suit your taste by adjusting the amount of blueberries or sweetener, or by adding other ingredients such as banana or oats for a thicker texture.