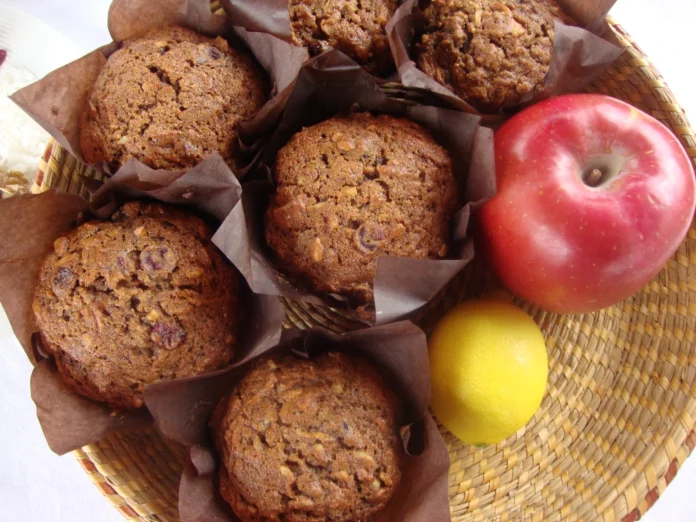 Apple Pumpkin Muffins are a delicious and healthy combination of two fall favorites: apples and pumpkins. These muffins are moist, fluffy, and packed with flavor, making them the perfect breakfast or snack. Here is a simple recipe to make these muffins:
Ingredients:
1 1/2 cups all-purpose flour
1 teaspoon baking powder
1/2 teaspoon baking soda
1 teaspoon cinnamon
1/2 teaspoon nutmeg
1/4 teaspoon ground ginger
1/2 teaspoon salt
1/2 cup granulated sugar
1/2 cup brown sugar
1/2 cup pumpkin puree
1/2 cup applesauce
1/4 cup melted butter
1 large egg
1 teaspoon vanilla extract
1 cup diced apples
Instructions:
Preheat oven to 375°F and line a muffin tin with paper liners.
In a large bowl, whisk together the flour, baking powder, baking soda, cinnamon, nutmeg, ginger, and salt.
In another bowl, beat together the sugars, pumpkin puree, applesauce, melted butter, egg, and vanilla extract.
Stir in the dry ingredients until just combined. Fold in the diced apples.
Fill each muffin cup 2/3 of the way with batter.
Bake for 18-20 minutes, or until a toothpick inserted into the center of a muffin comes out clean.
Allow the muffins to cool in the tin for 5 minutes, then transfer to a wire rack to cool completely.
Serve warm and enjoy the delicious flavors of fall in every bite!