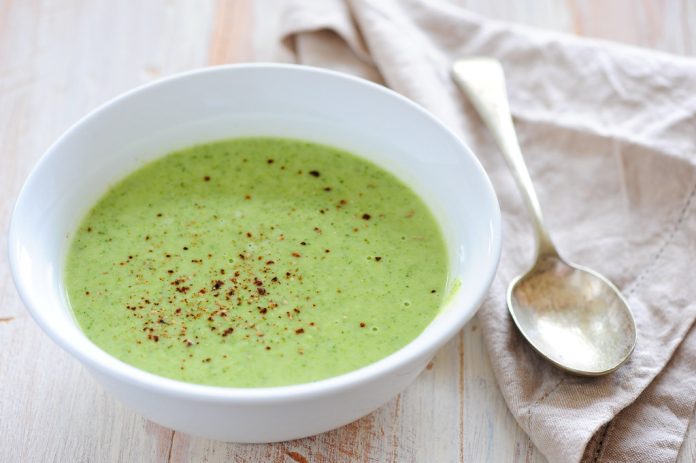 Roasted Broccoli Soup is a warm and comforting dish that's perfect for cold winter days. The soup is made by roasting fresh broccoli to bring out its natural sweetness and nuttiness, and then blending it with chicken or vegetable stock to create a rich and creamy soup. Here is a simple recipe for making Roasted Broccoli Soup, along with a few tips for the best results:
Ingredients:
1 large head of broccoli, chopped into florets
3 cloves of garlic, minced
2 tablespoons olive oil
Salt and pepper, to taste
4 cups chicken or vegetable stock
1 cup heavy cream (optional)
Grated Parmesan cheese, for serving (optional)
Instructions:
Preheat the oven to 400°F. Line a baking sheet with parchment paper and set aside.
In a large bowl, toss the broccoli florets with the minced garlic, olive oil, salt, and pepper.
Spread the broccoli mixture in a single layer on the prepared baking sheet and roast in the preheated oven for 25-30 minutes, or until the broccoli is tender and lightly browned.
Remove the broccoli from the oven and let it cool for a few minutes.
In a large pot, bring the stock to a boil over medium heat. Add the roasted broccoli and let it simmer for 5-7 minutes.
Carefully transfer the soup to a blender and blend until smooth. (You may need to do this in batches.)
Pour the blended soup back into the pot and stir in the heavy cream, if using.
Heat the soup over medium heat until hot, then season with additional salt and pepper, to taste.
Serve the soup hot, garnished with grated Parmesan cheese, if desired.
Tips:
If you prefer a smoother texture, you can strain the blended soup through a fine-mesh sieve before serving.
To make the soup more filling, you can add cooked potatoes, carrots, or other vegetables to the blender along with the broccoli.
For a vegan version of the soup, simply use vegetable stock and omit the heavy cream.
With its rich and creamy texture and bright and nutty flavor, Roasted Broccoli Soup is the perfect comfort food for cold winter days. Enjoy!